Sound of Berberia
02.10 – 19:00
NATIONAL PREMIERE
Morocco, 2023
Fiction, 90'
Berber languages, French, Arab, Spanish and VOSE
Director: Tarik El Idrissi  
Screenplay: Tarik El Idrissi 
Cinematography: Rober Montero (C) 
Editing: Ivan Roiz, Younes Ait Alghazal
Composition, sound creation and mixing: Kino Ait idrissen 
Cast: Tarek Farih, Med Soultana, Aouatefe Lahmain, Az Alarab Khagat, Pedro Pablo Isla 
Producers: Farfirafilms-2M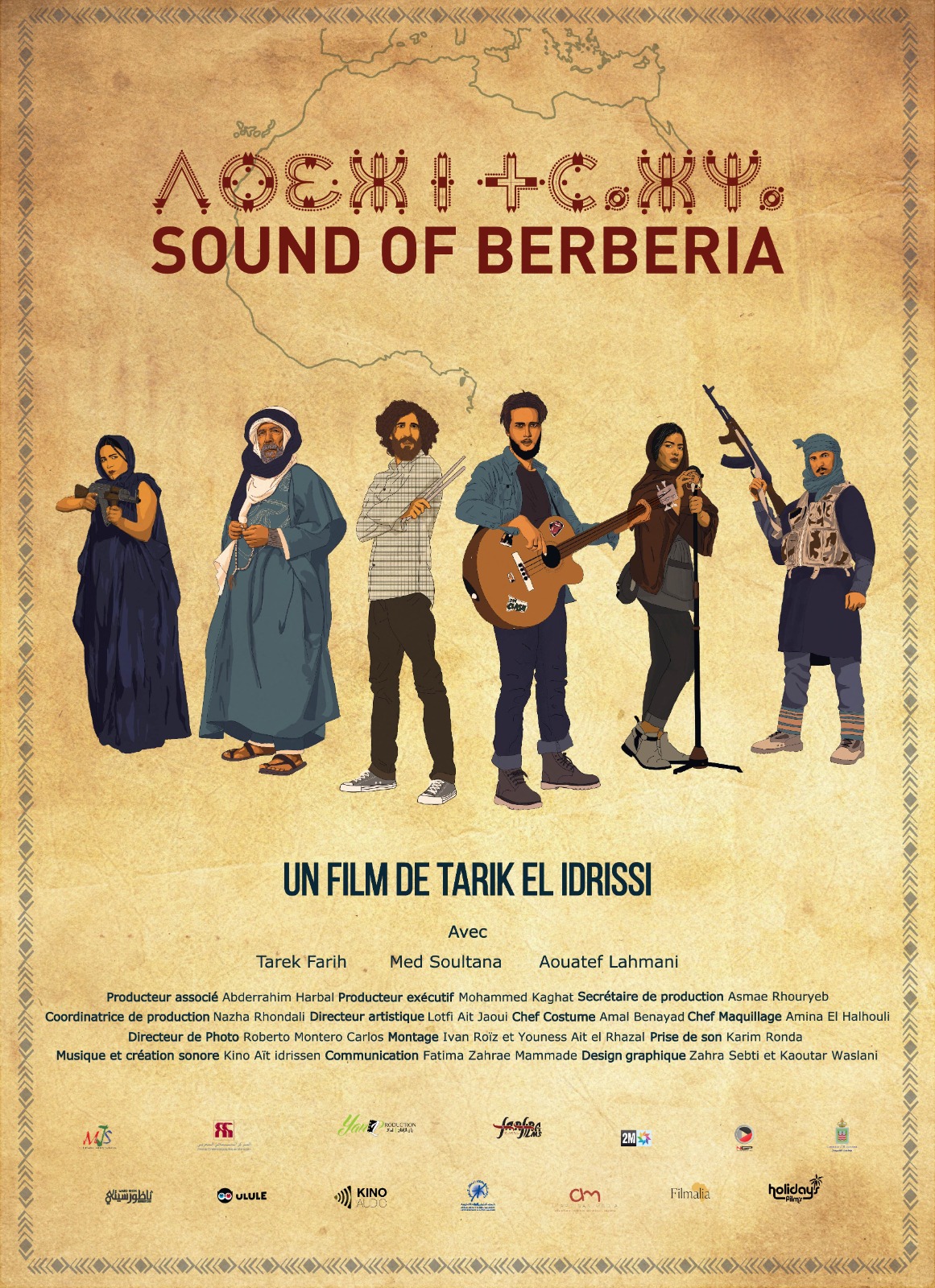 Synopsis  
Kino is having hallucinations. He is obsessed with the idea of finding the real Amazigh sound, and he decides to travel through North Africa looking for inspiration.
He starts the trip from Al Hoceima (Morocco), his hometown, where he meets his musician friend Fouad, who runs away from home to escape an arranged marriage and accompany Kino on this adventure.
During their trip they meet Amina, a journalist who follows the same route, but whose intention remains secret and dangerous: interviewing a Tuareg warrior.
When Kino and Fouad find out Amina's true plan, it is too late. They have no choice but to continue the journey risking their lives.