Simin Zetwal (Gazing at Stars)
05.10 – 19:30 (Basque)
06.10 – 19:00
NATIONAL PREMIERE
WITH DIRECTOR DAVID CONSTANTIN
Mauritius/France, 2022
Fiction, 93'
Mauritian Creole, English, VOSE and VOSEU
Director: David Constantin  
Screenplay: David Constantin  
Cinematography: Azim Moollan (C) 
Sound: Pierre Gerval, Jules Pottier 
Editing: Nadia ben Rachid 
Music: BoogzBrown 
Cast: Edeen Bhugeloo, Sharonne Gah-Roussety, Jérôme Boulle  
Producers: Caméléon Production, Lithops Films
"With the support of the Ministry of Arts & Cultural Heritage of the Republic of Mauritius"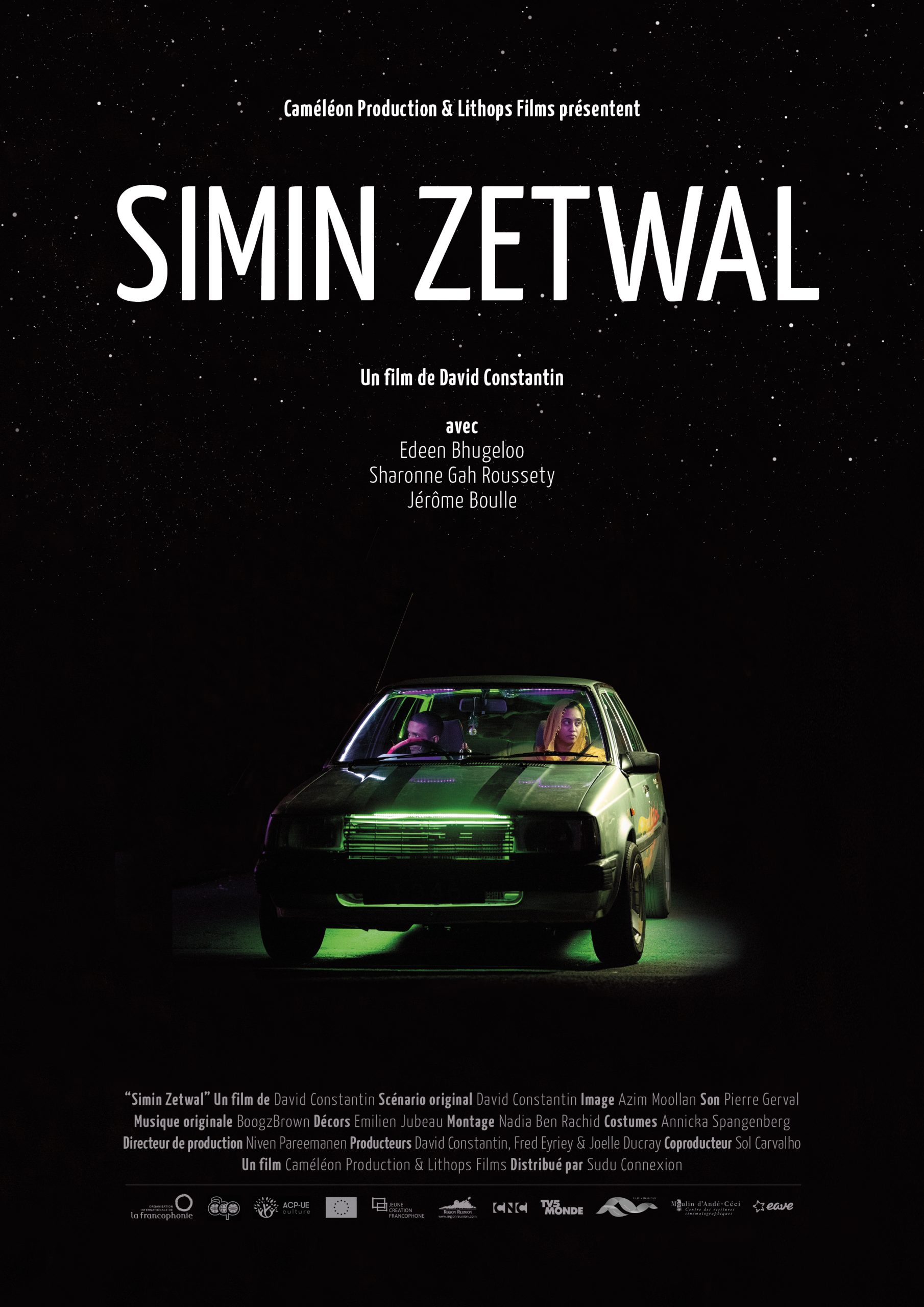 Synopsis  
In a working-class neighborhood of Mauritius, old Bolom has disappeared.
His son Ronaldo sets out to find him, and crosses paths with Ajeya, an Indian immigrant worker.
He dreams of a life as an entrepreneur, she flees her condition as a modern-day slave.
Together, their nocturnal crossing of the island takes on a new dimension between mystical quest and desire for freedom.