Nayola
05.10 – 17:00
PREMIERE IN THE BASQUE COUNTRY
Portugal/Belgium/The Netherlands/France, 2022
Animation, 83'
Portuguese, VOSE
Director: José Miguel Ribeiro 
Screenplay: Virgílio Almeida 
Based on the play: "A Caixa Preta" by José Eduardo Agualusa y Mia Couto 
Animation: Alie Klimis, Ribeiro, João Silva, Johanna Bessiere, Lisandro Schurjin, Luís Vital, Patrick Raats 
Artistic director: José Miguel Ribeiro 
Music: Alex Dibicki 
Voices: Elisângela Kadina Rita, Catarina André, Marinela Furtado Veloso, Feliciana Délcia Guia, Vitória Adelino Dias 
Producers: Praça Filmes, S.O.I.L. Productions, JPL Films, Il Luster Films, Luna Blue Film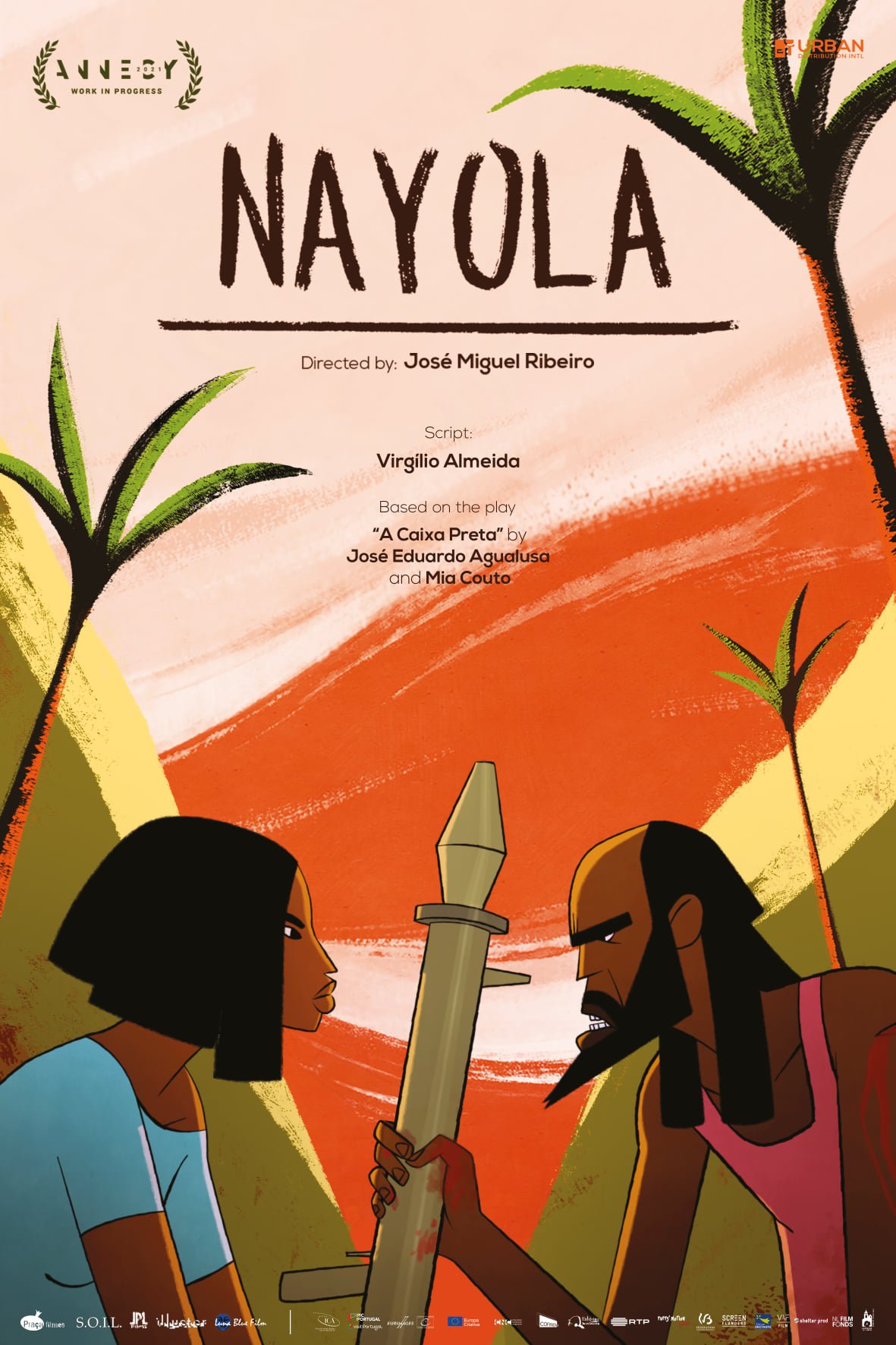 Synopsis  
Angola. Three generation of women in a 25-year-long civil war: Lelena (the grandmother), Nayola (the daughter) and Yara (the granddaughter). Past and present interlace.
Nayola goes in search of her missing husband at the height of the war. Decades later, the country is finally at peace but Nayola has not returned. Yara has become a rebellious teenager and a subversive rap singer.
Lelena tries to contain her for fear of the police coming to arrest her.
One night, a masked intruder breaks into their house, armed with a machete. An encounter like nothing they could have imagined..