DANS LA MAISON
06.10 – 17:00;17:30
Belgium /France/Morocco/Qatar, 2020
Documentary, Colour, 90′.
French and Arabic, subtitled in Spanish.
PREMIERE IN THE BASQUE COUNTRY.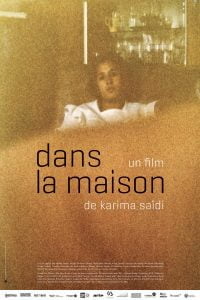 Directed by Karima Saïdi
Production Dérives, Haut Le Mains Production & Waq Waq Studio
Photography Caroline Guimbal, Ridha Ben Hmouda, Karima Saïdi
Sound Quentin Jacques, Mohamed Bounouar, Lionel Halflants, Karima Saïdi
Original music Brian Steckler
Editing Frédéric Fichefet
Synopsis: After years of separation, the filmmaker is back with her mother, Aïcha, who is suffering from Alzheimer's disease. From Brussels to Tanger, between modesty and confession, the pain, the break-ups, the grief and the joys take shape: everything that has marked the odyssey of a family marked by exile.
FESTIVALS and AWARDS: Premiere at IDFA – IDFF Amsterdam 2020; Official section at Festival dei Popoli 2020; Official section at FESPACO 2021; MajorDocs Creative Documentary Film Festival Mallorca 2021.