All the colours of the world are between black and white
04.10 – 20:00
PREMIERE IN THE BASQUE COUNTRY
WITH DIRECTOR BABATUNDE APALOWO
Nigeria, 2023
Fiction, 93'
English, Igbo, Nigerian Pidgin, VOSE
Director: Babatunde Apalowo  
Screenplay: Babatunde Apalowo 
Cinematography: David Wyte (C) 
Sound: Bankole Adedoyin 
Editing: Babatunde Apalowo 
Music: Richard Kett, Catherine Shrubshall 
Cast: Tope Tedela, Riyo David, Martha Ehinome Orhiere, Uchechika Elumelu, Floyd Anekwe 
Producers: Polymath Pictures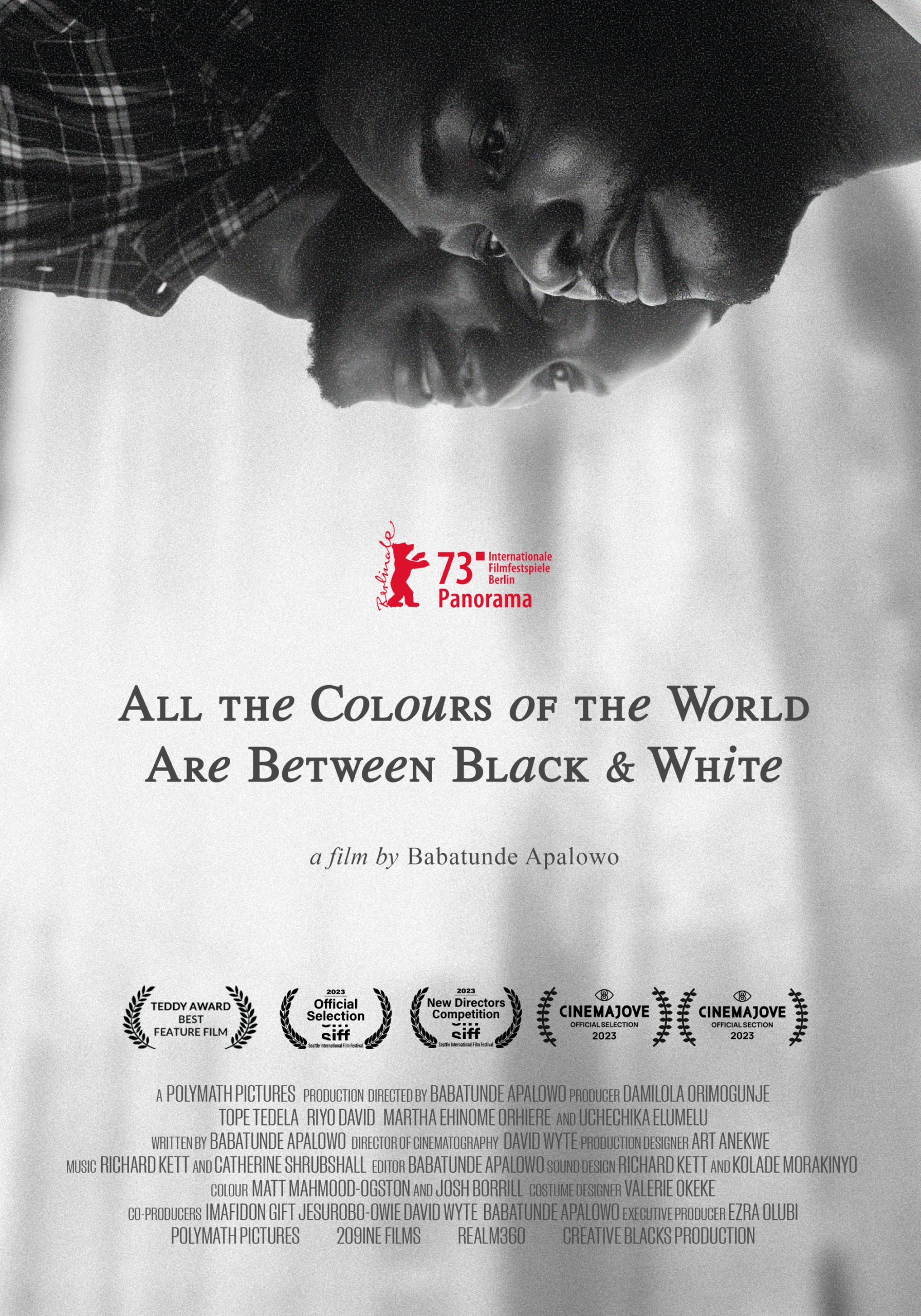 Synopsis  
Bambino has settled into his life as a single man.
His delivery driver job in Lagos means that he has a steady income, and he is appreciated in the neighborhood by his generosity.
The advances of her neighbour Ifeyinwa leave him cold, but when he meets the charismatic Bawa, the two immediately hit it off.
During their long trips around the city, they develop a mutual affection for each other.
When Bawa looks at him through his camera lens, it soon becomes clear that he sees in Bambino not just a good model, but more than just a friend.
But in a society that considers homosexuality taboo, they feel the pressure of social norms.